Alert!
Members only content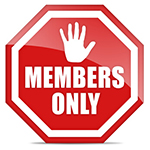 The content you are trying to view is reserved only for Members of Create My Workout who have a subscription to 14 Day Fat Loss Plan. If you are a member, please login on your right.
---
If you don't have a Subscription to
14 Day Fat Loss Plan

. You can proceed with the checkout below.

Your Order Summary

Price (USD)
14 Day Fat Loss Plan
The simplest and fastest way I know how to help you lose fat in just 2 weeks. The basis for this program is 'interval training weight loss,' or alternating periods of rapid fat loss/weight loss with 'maintenance' periods. By seeing a really, really fast result, it can be extremely motivating. The key is alternating 14 Day with a 6 week period of sustaining results, so that you can normalize your metabolism each time you lose a bunch of weight.
Immediate access to this product is available once payment is approved
Immediate access to this product is available once payment is approved
Total:
$14.00
Billed once
Payment Information
Pay Now with Your Credit or Debit Card
Rest Assured
Satisfaction Guaranteed
If you're not satisfied with the program, contact our support within 60 days for an exchange or refund of its purchase price.
---
Privacy
We will not share or trade online information that you provide us (including e-mail addresses).
---
Security
All personal information you submit is encrypted and secure.
Order is Secured
For Your Protection
All your transactions with this web site are secure and verified by Verisign and Authorize.net.